A short while ago I wrote about Tiger Woods' fall from mixed-race grace. The same tumble Obama is currently taking. They are both–Barack and Tiger, two wildly popular individuals in powerful positions, in white male dominated fields–politics and golf.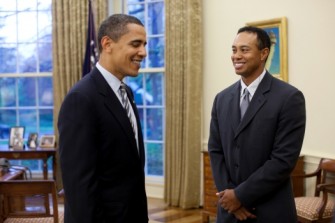 If only I could say the similarities ended there.
In my first column about Tiger Woods I wrote a bit about the implications of his transgressions and his text messages which suggested he was just another hyper-sexed black man. Pimp picture at Australian Open. Fair enough. Pimps have women and Tiger had about eight of them.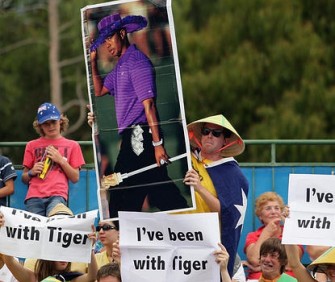 However, the depiction of black men as pimps and abusers of women is thrown around far too often for its use to go completely under the radar. Even in Tiger Woods' case where it seems an appropriate connotation, I can't help but view it as code for black man–a new angle to shed light on his true colors. Pun intended.