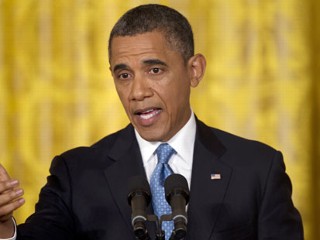 Speaking at a majority Hispanic high school in Las Vegas, President Obama  voiced his support for a plan to fix our nation's "out of date and badly broken" immigration laws.
The President is referring to a plan drafted by 8 senators – four from each party – that hopes to provide eventual citizenship for some 11 million people.
He focused specifically on three pillars of reform: the enforcement of immigration laws, providing a path to citizenship, and reforming the legal immigration system.