Vancouver newspaper issues apology after referring to black hockey player as 'dark guy'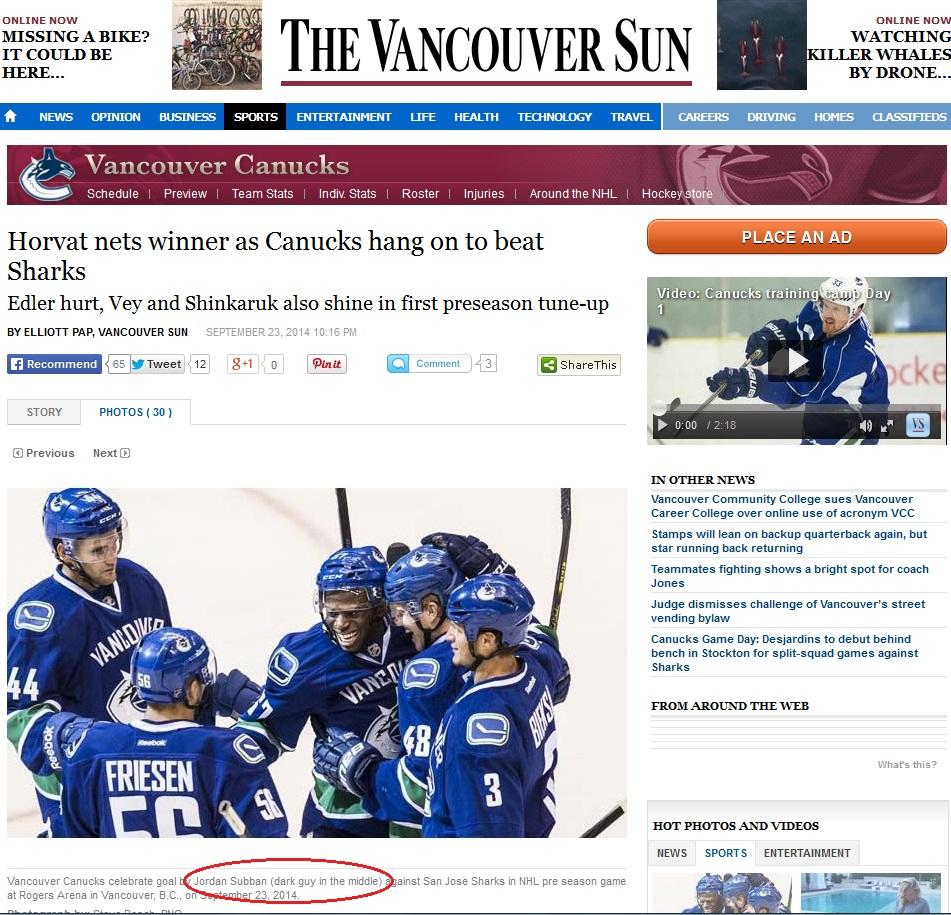 A Canadian newspaper has issued an apology for referring to a black hockey player as the "dark guy in the middle" on one of its stories.
Jordan Subban scored a goal in a preseason game for the Vancouver Canucks Tuesday night. The Vancouver Sun published an awesome photo of the moment, but it was the few words below the photo that got a lot of attention. 
The cutline below the photograph identified Subban as "dark guy in the middle," to distinguish him from the group. Normally, a jersey number or noting individuals from left to right would used to identify those pictured.

Many on Twitter were very quick to point out the error. Through its Twitter account, the Sun apologized for the mistake.
Vancouver Sun apologizes to Canuck Jordan Subban for offensive photo caption http://t.co/pONRTvq2W4

— The Vancouver Sun (@VancouverSun) September 25, 2014
Deputy Editor Gillian Burnett said the cutline was written by a photographer and submitted. She called it an "egregious error that we regret."
Thoughts on the paper's choice of words?
Sound off below!